EL CHORRO: ADVENTURE, RELAXATION AND NATURE IN INLAND MALAGA
Located in the province of Malaga, Spain, we find a place that enchants both nature lovers and adventure enthusiasts: "El Chorro".
This area, close to the famous Caminito del Rey and the village of Ardales, is a true paradise that combines the majesty of the natural environment characterised by cliffs, mountain peaks, nature trails, as well as offering its visitors numerous exciting sporting activities and other alternatives focused on relaxation.
Next, we will explore all the options offered by the surroundings of El Chorro, where our cottages are located, from its iconic reservoir and dam, to active tourism alternatives such as climbing, and much more!
El Chorro reservoir: the area's emblem
Before the world boom of the Caminito del Rey, the area of El Chorro was already known by lovers of rural tourism and reservoirs, as this reservoir, located between mountains and cliffs, is not only one of the reservoirs with the largest capacity in the province of Malaga, specifically the third, but it has become a reference for the practice of aquatic, recreational and leisure activities.
The El Chorro reservoir offers its visitors activities such as swimming, fishing, kayaking and pedal boating.
It is undoubtedly one of the most fun and entertaining spaces available for everyone in this area, as well as allowing a total connection with nature and the natural environment that surrounds it.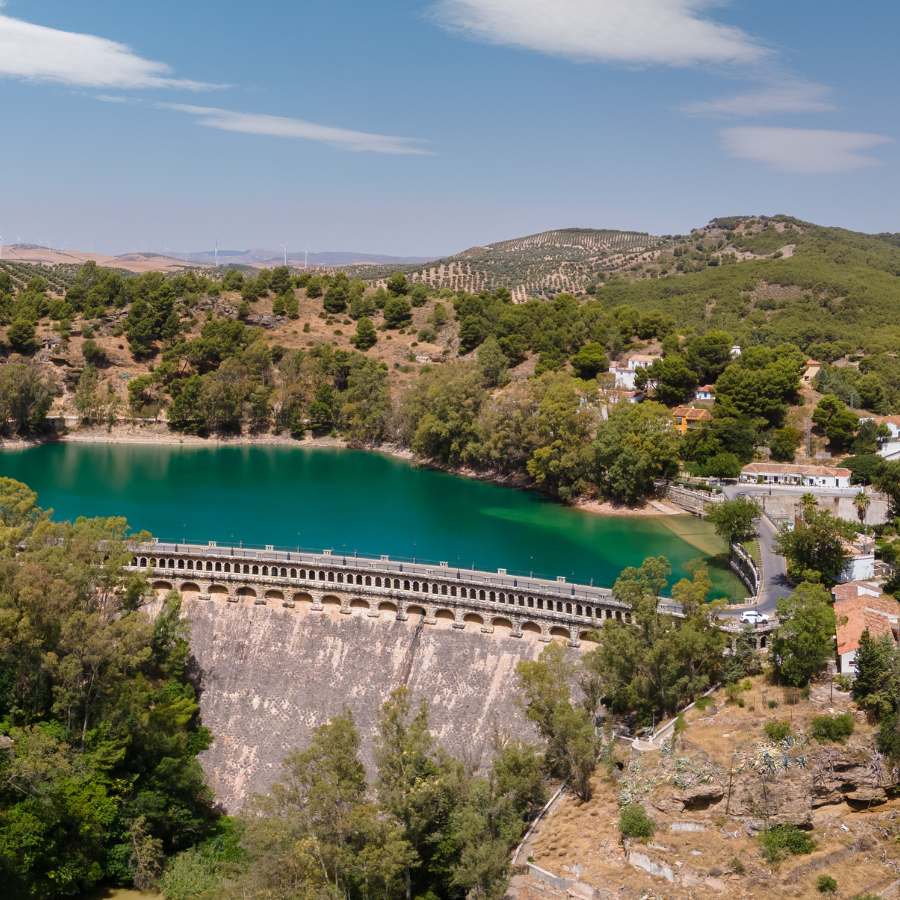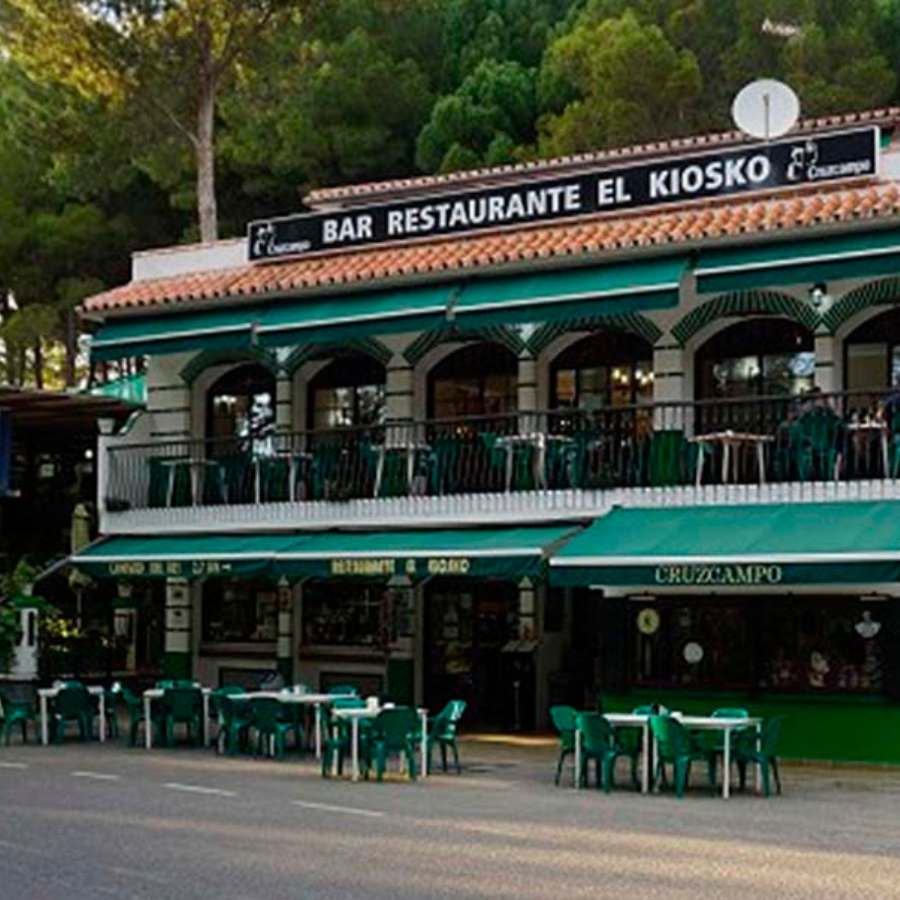 Restaurants: traditional food at the reservoir itself
After a full day at the reservoir of El Chorro, it is highly recommended to enjoy the local gastronomy in two establishments that, over the years, have become authentic references in the area, such as the restaurants El Kiosko and El Mirador.
Both are characterised by very affordable prices and exceptional food quality. We encourage you to book and enjoy their magnificent dishes. You will also enjoy panoramic views of the reservoir and its surroundings.
Recreation area: ideal to enjoy with family and friends
The El Chorro recreational area is a multi-adventure facility where you can spend hours and days enjoying yourself with family and friends. The facilities have numerous recreational spaces, green areas, bathing and rest areas where you can organise all kinds of activities or take part in the ones they organise themselves.
A large part of the El Chorro recreational area is under the protection of the characteristic pine trees of the area, allowing the facilities to be enjoyed even on hot days.
CHECK DATES AT LAGAR DEL CHORRO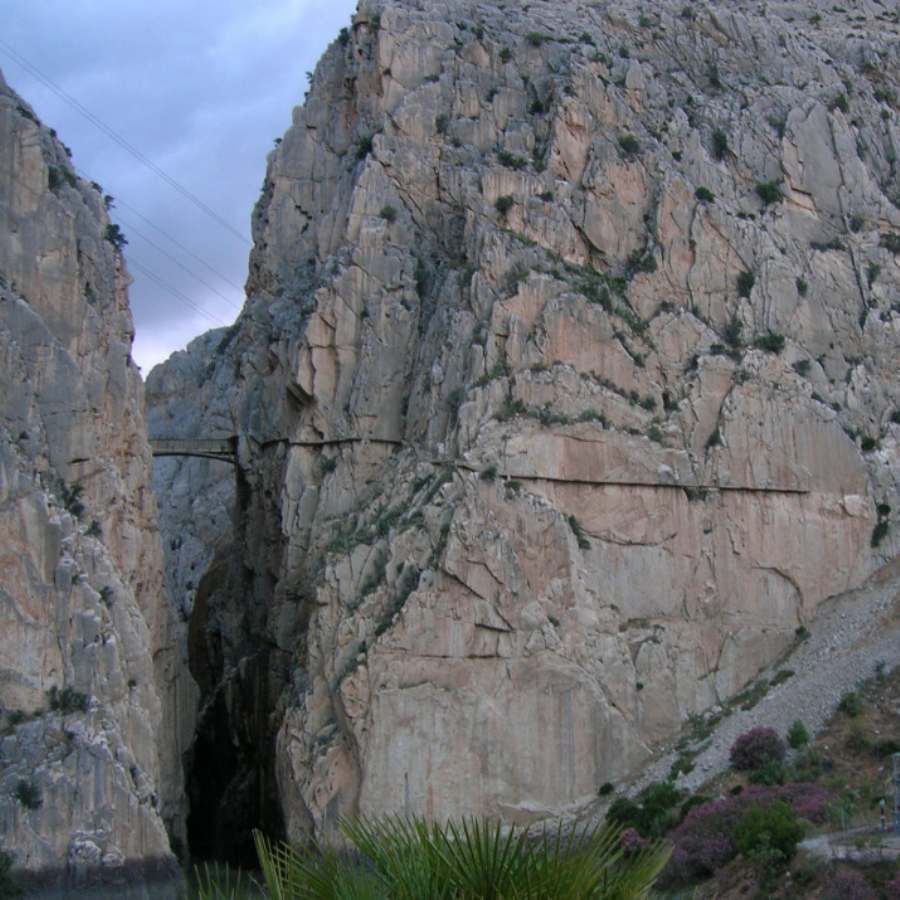 Climbing in El Chorro: vertical adventure
Although it is not particularly known for climbing, the area around El Chorro is an exceptional area for this sport, with a mountainous framework that is ideal for it. All the hills of Mount Huma have vertical walls of varying lengths and gradients, making them ideal for climbing in El Chorro.
The number of routes continues to increase year after year, so if you are looking for new climbing routes, El Chorro may be your next destination.
If you are passionate about climbing, El Chorro is a great place to do it. To help you find the best climbing routes in El Chorro, we provide you with this Wikiloc section, where you can find numerous climbing routes in this environment, in addition to the routes registered in The Crag.
The climate in El Chorro is typically Mediterranean, with warm summers and mild winters. Spring and autumn are ideal seasons to visit, as temperatures are moderate and allow you to fully enjoy outdoor activities without the sweltering heat of summer or the possible rains of winter.
Rural cottages in El Chorro, near the Caminito del Rey
El Chorro offers numerous alternatives for relaxation, among which the rural houses stand out. At Lagar del Chorro we have a total of 3 fully equipped villas, with swimming pool, barbecue area, recreation area and ample parking, all just a few minutes from the Caminito del Rey.
El Chorro is one of the inland tourist destinations par excellence in the province of Malaga, characterised by a privileged natural environment, where you can enjoy adventure as well as relaxation and disconnection with family and friends.
If you still don't have accommodation, you can use the search engine below to consult the accommodation options in Lagar del Chorro. We are waiting for you!